Korean American Story is a nonprofit dedicated to capturing, preserving, and sharing stories of the Korean American experience. They held a Kimjang benefit event, along with the creator of Korean Bapsang, West Soju 32, and Winrose. Kimjang is a process of preparation and preservation of kimchi. They have asked to create a label that would be held onto the jars of their finished kimchi. 
For this project, I created one label that would be a bit more formal and traditional (left) as well as one with a modern take (right).  The color palette reflects the colors seen throughout Korea. The client requested to add the specific kimchi picture taken by an affiliate group, Korean Bapsang.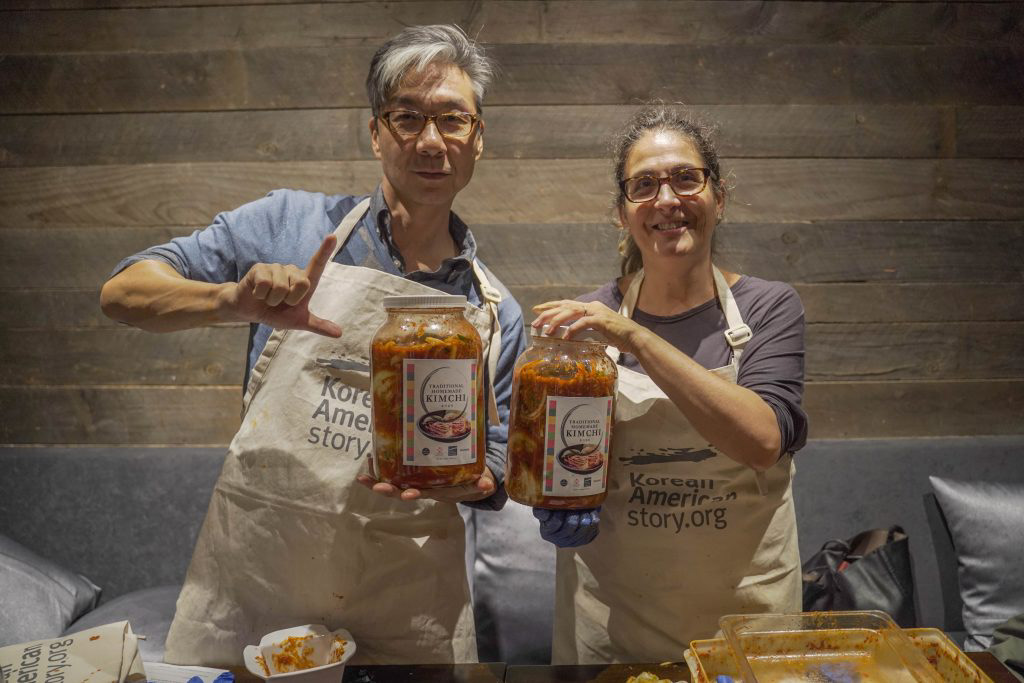 Photo credit: The Korean American Story 
More information can be found on their website.